diskutierBar is a narrative-driven game where you face off with a strange being, who involves you into deep topics. The game is fully voice-acted but is only available in German.
Pets: Homerolling is a fun little game for android. The player tries to get his/her pet trough the obstacles into their home by swiping over the screen. With new highscores the player can unlock new pets with unique skills and characteristics. Those pets can then be used to top the old highscore again and get even better results. Six different game modes are available for the player, from the classic 10-Ball-Challenge to Time-Attack and Speedrun modes. Every Level is procedual generated, which means there is an nearly infinite amount of unique levels with 40 possible backgrounds to explore. Thanks to its cute graphics and easy-to-learn gameplay, Pets: Homerolling can also be enjoyed by the youngest ones!
The sounddesign was done by The Pulpy Principle (HighPassionStudios) and Federico Puentes, an Argentinian-born DJ from Sydney. Take a look into the playlist here:
Gablaar´s Fishing Adventures (Android, 2022)
Android: / (not available yet)
Our tasks:
A HighPassionStudios Production in cooperation with Linus Gärtig (Graphic-Design, Level-Design, UI-Design)
Genre:
Gacha-Game, Sports, Clicker-Game
Who doesn´t love the thrill of fishing in unkown waters? In Gablaar´s Fishing Adventure you will never be able to predict your outcome. You are not fishing for classic fish, instead you will catch old swords, acient scrolls or just a can of old fish. There are over 100 objects for you to catch in 20 different bioms. Upgrade your fishing equipment, unlock new fishing areas and display everything you catched in your goblin cave!
Key-features of the game:
– Fish at 20 different areas, like the snowy lake, the desert oasis or the mountainside river. Every area doesn´t only have its own unique items but provide a variety of settings, atmosphere and things to look at.
– Catch over 100 different objects ranging from old food to acient, mystical weapons, skeletons of fallen warriors.
– Don´t foget to laugh! All your catches aren´t just random objects, instead every little object is a reference to pop-culture e.g. references to different movies, series, games, books or people/events in the entertainment industry.
– Keep track of your progress! Everything you will catch will be displayed in your home, therefore filling your otherwise empty cave with interesting and beautiful objects.
Froge Me To The Moon is HighPassionStudios submission for the GMTK GameJam 2021. In this 3D Jump´n Run-game, you take control of a spider and a frog and try to collect toe elusive Froge Coins [FROGE] to power your spaceship to the moon. Try to collect all 20 coins to see the true ending!
Did you know, that little frogs in Peru, Sri Lanka, India, and perhaps elsewhere on the planet have developed symbiotic relationships with tarantulas?
No?
Did you know, that the frog protects the tarantula by using its long tongue to shoot the pesky flies and mosquitos out of the sky, that would otherwise bite the helpless tarantula? And that the tarantula protects its frog from predatory reptiles in return?
No?
Did you know that there is a game where these two animals join together to get the exclusive Froge Coins [FROGE]?
No?
Did you know that there are rich spiders and frogs on the moon?
Yes?
Nice.
Try it out yourself and play as a frog and spider, collect Froge Coins [FROGE], and reach the moon!
The earth's timer has run out. Now it's your turn to deal the final fatal blow. Bring the hazard to earth an don't let angry angels stop you.
First, you bring terrorism and war to the world. Second, you let humans suffer by natural catastrophes. Finally you top it all with a virus.
The flow of Demon Trip is in sync with the music so if you enjoy that, take a look at this game (for free).
Untold Stories of little Glade is a harvest moon-inspired farming simulation with a dark twist to it. You can live your best farm life while planting flowers, talking to singles who are more or less ready to mingle, harvest crops, sell drugs, gift presents and so on.
It´s up to you how you play, but if you trying to do something illegal, stay away from the police!
Untold Stories of little Galde is a game by SadDinosaurNoises with the sounddesign from HighPassionStudios. The game is available as an early prototype on itch.io for all windows PCs.
City without Light is cyber-punk Point´n Click adventure. The action takes place in the underground city "Sanctuary", where you play as either Rain or Jupiter, two women who become victims of the intrigues and secrets of Sanctuary´s greater powers. It´s up to you if you will fight back or try to escape.
City without Light is a game by Nightingames with the sounddesign from HighPassionStudios. The game is available as an early prototype on itch.io for all windows PCs.
RPGero (AT) (PS5, PC)
PC & PS5: / (not available yet)
This project is on hold, since a sponsorship or financial support are crucial for the development of RPGero

You want to finance our project? Great, use the contactform to get more details as well as the game design document for this game
Our tasks:
A HighPassionStudios Production
Genre:
Turn-based Roleplay-Game, Adventure, Action
You love to build yourself a continuous growing and stronger team of monsters and fight with them? Well, then get into the world of Kohara and build yourself your dream team of angles, demons, gods and mystical creatures in RPGero.
Key-features:
Fight and bond with over 100 unique creatures! Every creature has its own status-basepoints, skills, attacks and weaknesses, so choose your team carefuly!
Find hidden clues and discover the secrets of Gero and the land Kohara!
You have to be careful even outside a battle, because the natural hazards in Kohara may hurt you as well!
Become acquainted with those acient and mythical creatures. A sphinx, a demon-leader, an angel-warrior, a cerberus, a cyclops, a giant snake or a literal god of nature: Everything can be your friend or your foe!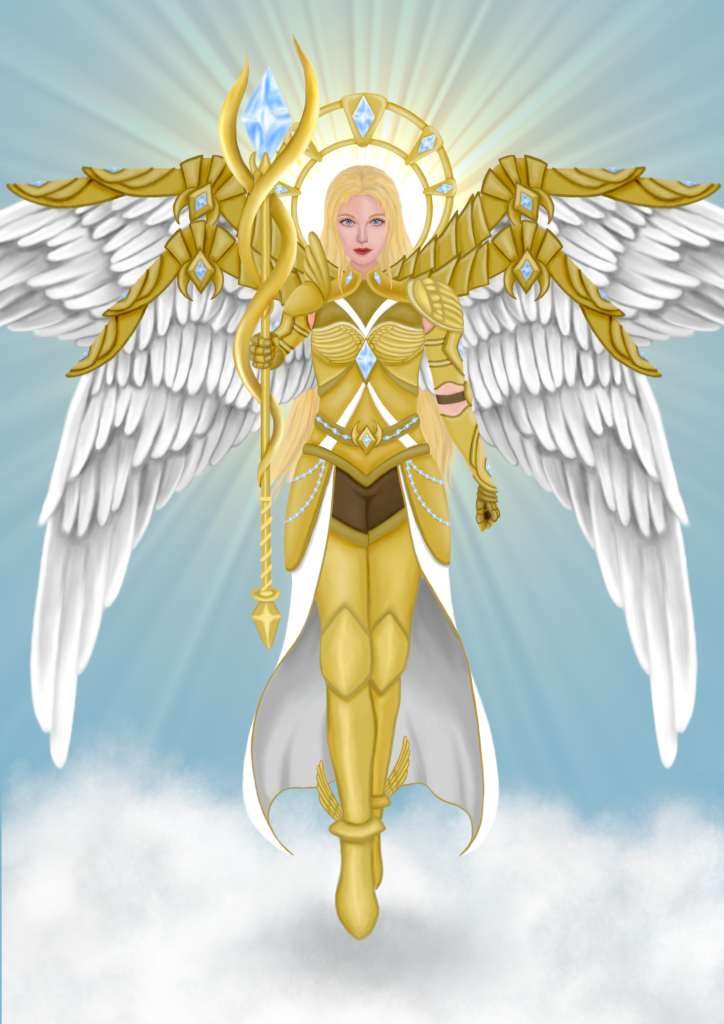 Druk, the legendary thunder dragon, is one of Koharas (the world of RPGero) gods.
L33CH is an 2D Metroidvania-inspired platformer, that sets the player in the role of an explorer-robot that must collect samples of fauna and flora of different planets to help to restore the ecosystem of his own home. Unfortunately, before completing his task, his spaceship crashes on the target planet and breaks. Now, besides his own mission to collect samples, he must repair his own ship to escape the planet as well! The Player gets to use different power-ups, to "skip" hard platforming parts, that would take many tries to complete without any help. Unfortunately, the laziness of the player to do the jumping normally and the usage of high-technology gear has fatal consequences to the planet's environment! Are you going to save your own planet at the cost of another one? How are you going to leave the planet? Are you a bad robot???